I am working with a 1889 ... the guy I am attempting to repair it for wants it for a wall hanger ... family gun ... functioning is not a consideration.

The stock is broken and he would like to have it secured.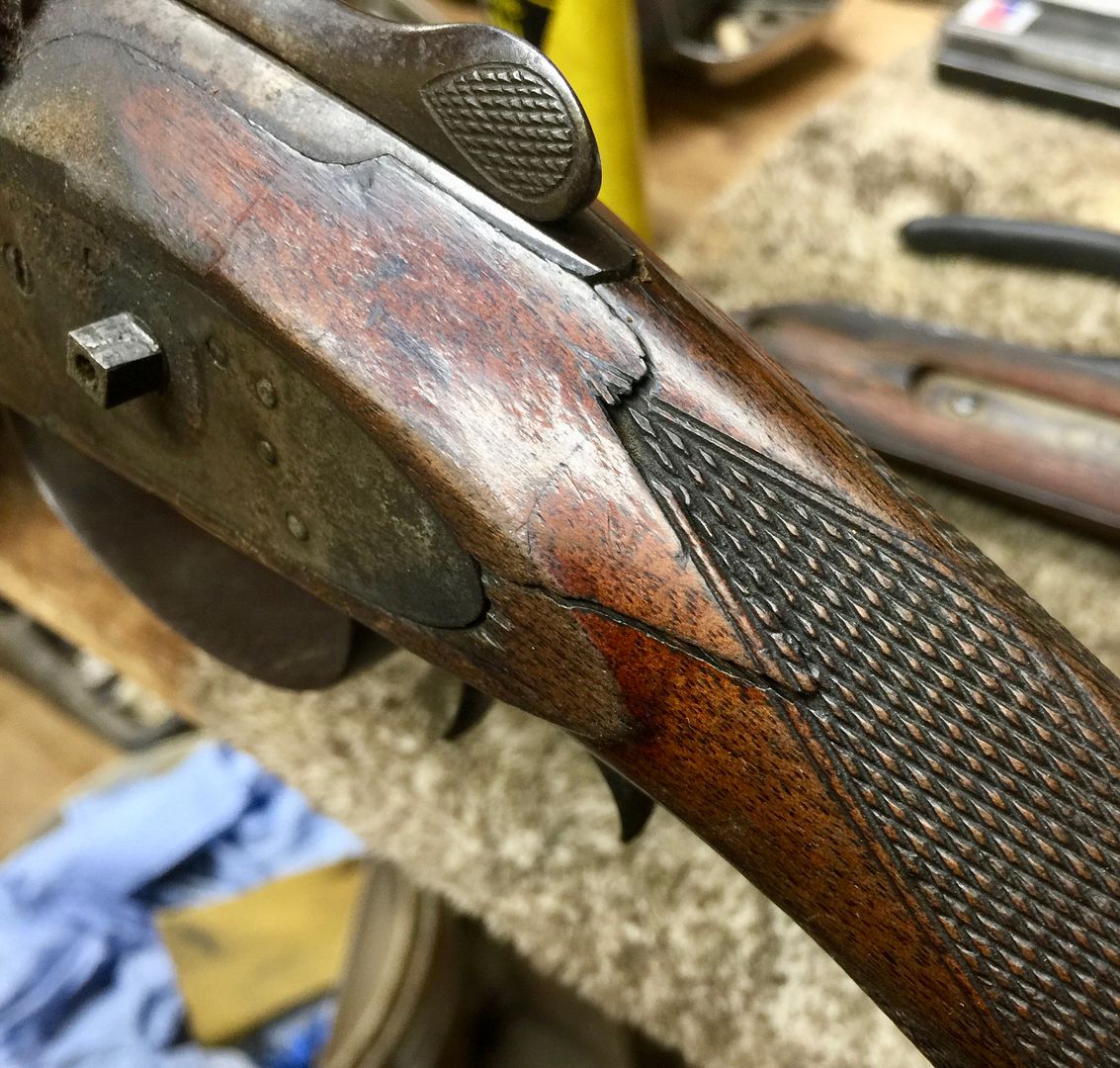 I have never removed a stock from an 1889 ... can not find any internet video help. I do not want to make the problem any worse than it already is.

I have these screws removed, the trigger guard moved forward and the hammers removed out of the way.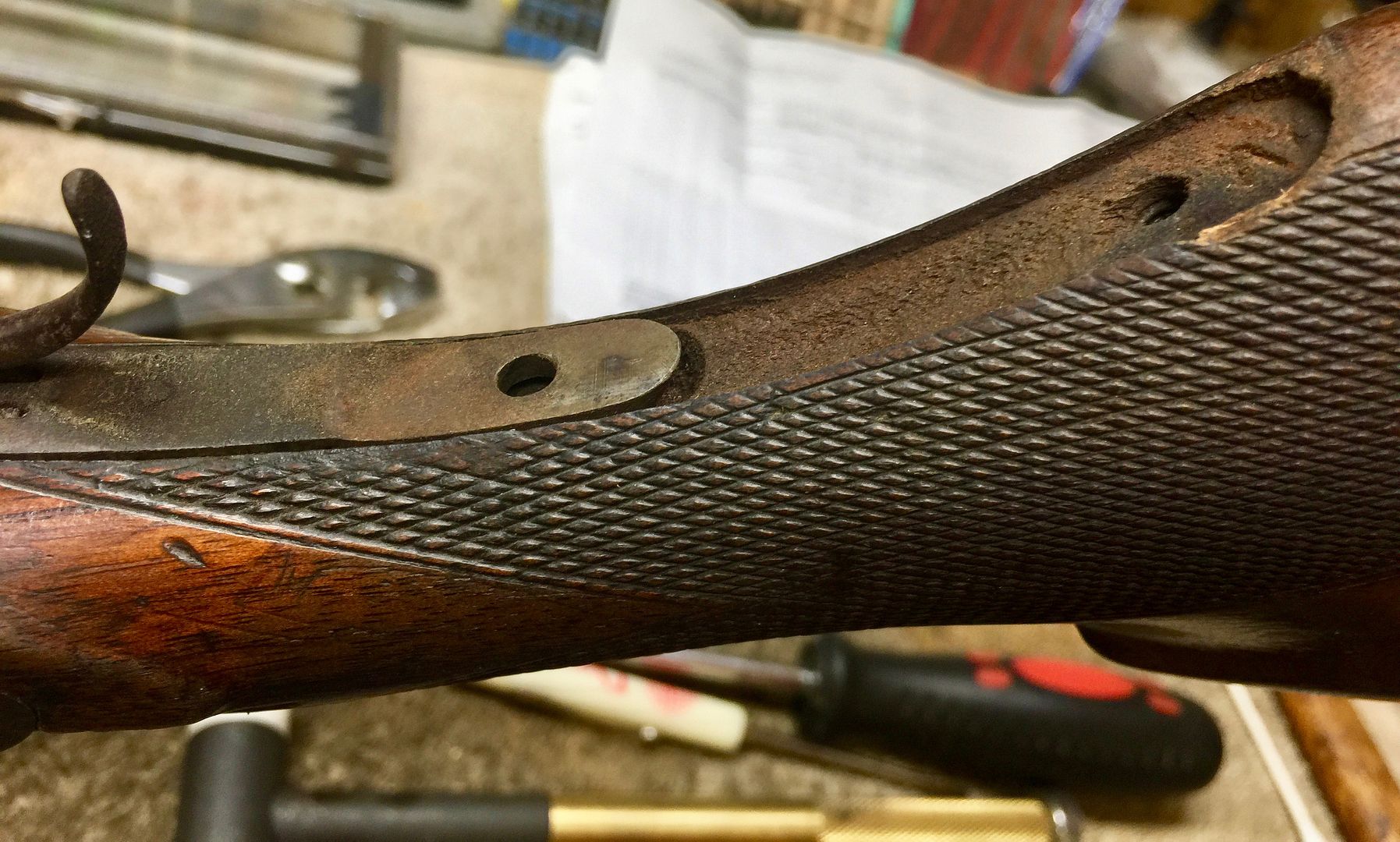 What is the procedure for getting the stock off ? What is holding it ? Any tricks here ?

Does the Trigger Plate need to come off ? Do the lock plates need to come off and if so how ? And one other "LITTLE" thing ... are the Lock Plates holding anything in place that will come loose of fly out when they are removed.

I know this is a lot to ask. THANKS in advance for any help ...