Re: Shotguns (non-Remington)
Posted:
Thu Sep 20, 2012 11:34 am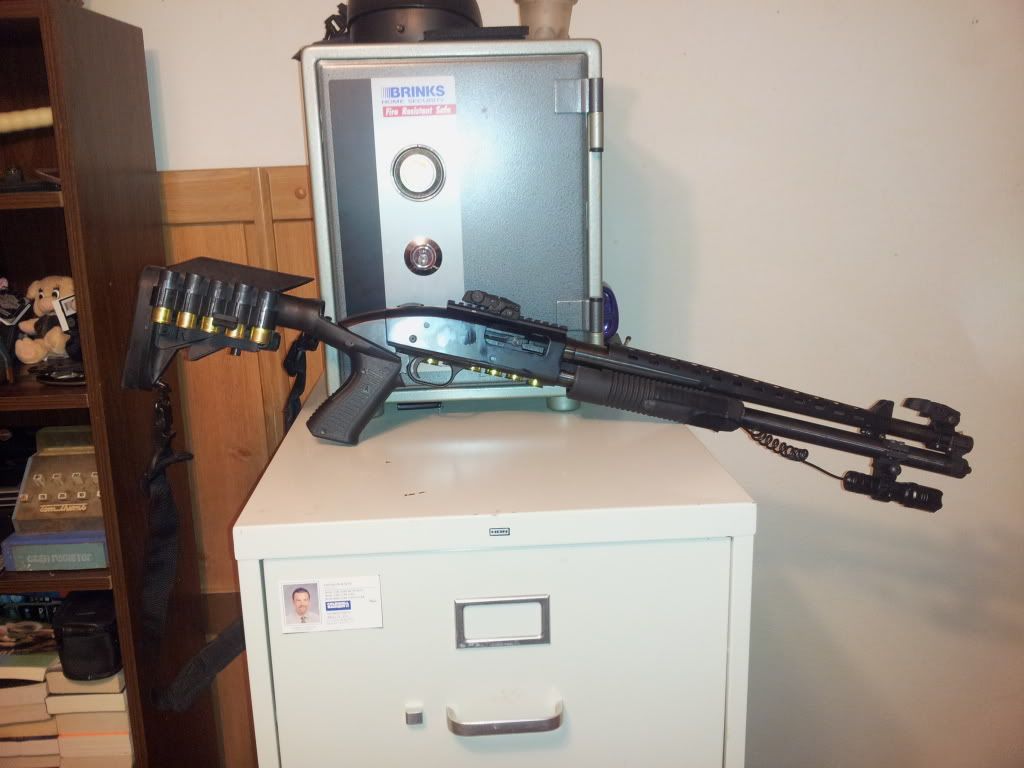 this was a shits and giggles project that got way out of hand. But its cool to me. But I ain't right. Mossy 500 persuader + lots of crap. Knox special ops recoil reducing stock with power pack. Recoil is like a full size. 410.